Dec
16
Sat
Veteran Holiday Baskets

@ Sloatsburg Village Hall
Dec 16 @ 9:00 am – 11:00 am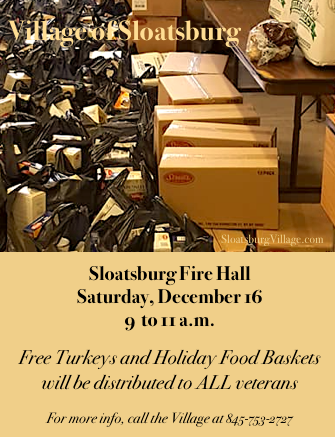 A special Holiday Food Basket giveaway will take place on Saturday, December 16, from 9 a.m. to 11 a.m. at the Village of Sloatsburg Fire Hall.
Items include frozen turkey and fixings and desert for Christmas dinner. All food donations have been provided by private contributions and the giveaway is open to all Rockland County veterans.
Contact the Village of Sloatsburg main office for additional information.

Dec
17
Sun
Music for Winter Solstice

@ Harmony Hall
Dec 17 @ 2:00 pm – 4:00 pm
As the days grow shorter, we prepare to welcome the Winter Solstice on Sunday, December 17th from 2-4 PM at the mansion!
Join Geoff Welch and musical guests guitarist Alpha Halvorsen and percussionist Christina Stefenelli will perform during a Winter Solstice parlor afternoon at Harmony Hall on Sunday, December 17, from 2 to 4 p.m.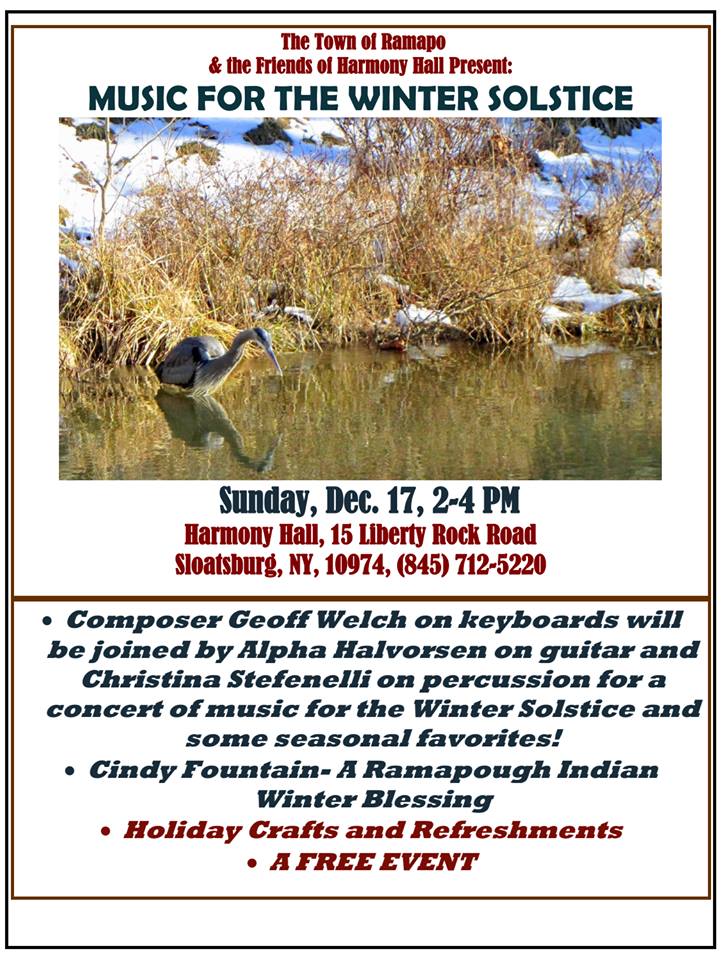 The event is free and everyone is invited to stop over and enjoy a warm, relaxed afternoon of music and refreshments that includes a Ramapough winter blessing from Cindy Fountain.
Also, look for the Harmony Hall Holiday Shoppe to pick up an or two item before the Christmas holiday.