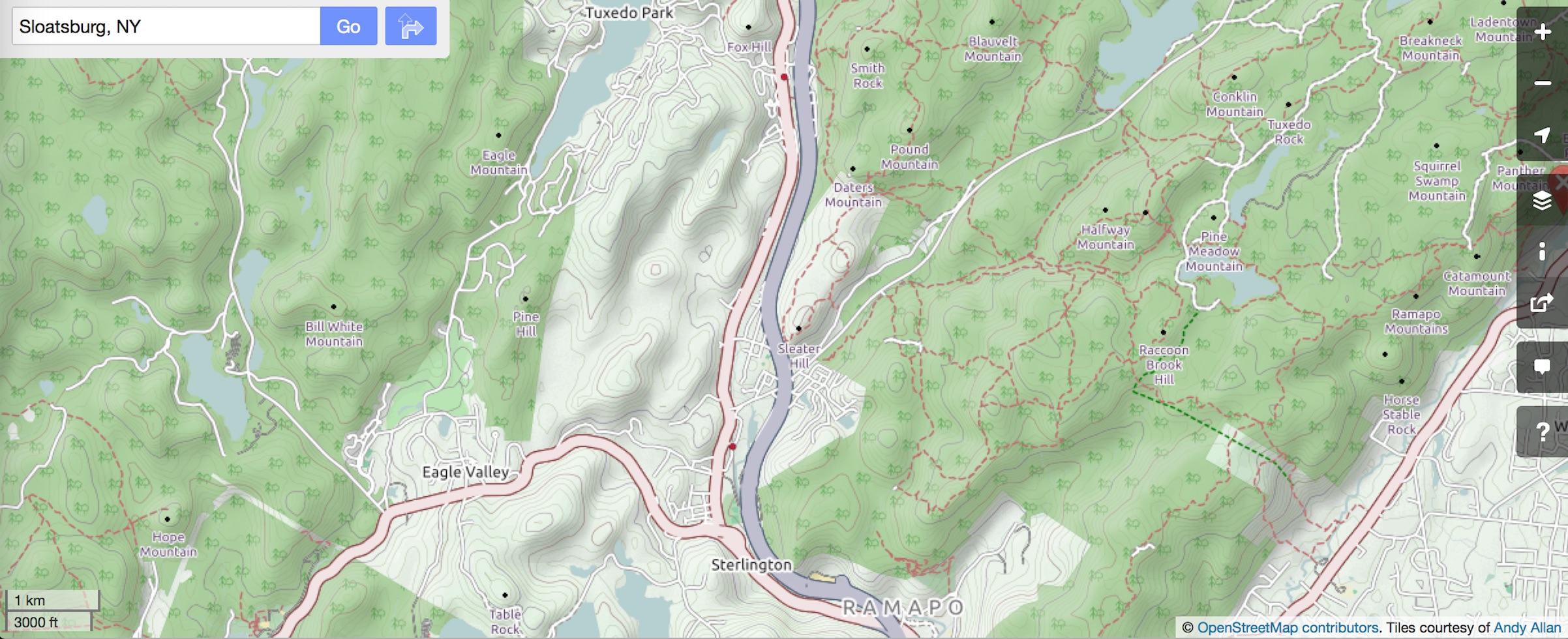 SloatsburgVillage.com is an independent news and community site reporting and such on Sloatsburg, New York, and the corridor communities that ring the southern edge of Harriman State Park and include the villages of Suffern, Hillburn, Sloatsburg, and Town of Tuxedo in Orange County.
Sloatsburg is located in the Town of Ramapo in Rockland County, NY.
The Ramapo River runs directly through Sloatsburg which abuts Torne Mountain at the southern edge of Harriman. Independent of the Village of Sloatsburg though friendly and supportive, SVdotcom mostly reflects community currents in this patch of semi rural southern New York State.
A work in progress, SVdotcom was started by current Editor David Pereyra some years back to report on New York hurricane and tropical storm drama, then Village events, services and other wider happenings. Articles often explore local quality of life issues such as taxes, land management, education, the surrounding parks and watershed, and all the various people, groups and agencies involved life in these parts.
All content goes through the Editor, whose background involves writing and communication design, community advocacy, original digital content, trail running in yonder far hills. Action at the local level is a good thing.
We welcome submissions. Or email. Communication. Send Sloatsburg views and news. Tips.
Be a voice, be heard. Of course, you may be edited and or moderated. We'll try to be fair and honest.
You can reach the Editor anytime via email — Editor@SloatsburgVillagedotcom.
A note to say that all content and material on this site is protected. Sources are provided where and when necessary. Refrain from outright theft or modification of content. Excerpts and links may be used, provided that clear and full credit is given to Sloatsburgvillage.com, or contributors, where and when appropriate. Please consult your better angel before use. We could go on but you get the intellectual property picture.