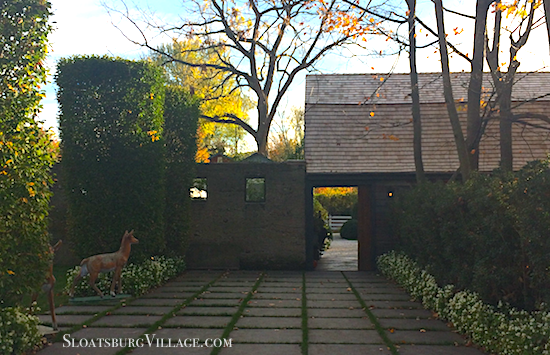 Craft vendors and artists from across the Hudson Valley gather in Sloatsburg this weekend for the Valley Rock Inn hosts its first Art & Craft Fair. The weekend event takes place Saturday and Sunday, November 18 and 19, from 10 a.m. to 4 p.m.
Don't worry too much about the wind or wet — Valley Rock Inn & Market will have it's heat towers and fire pits burning, along with other comforts, throughout the weekend.
The Art & Craft Fair will have an emphasis on art with a gathering of some 20 vendors under the big white tent, featuring an interesting collection of Hudson Valley artists and custom craft vendors.
Valley Rock will also hold a back sale at its market to benefit Harmony Hall. Dessert goods from Nobel Pies includes dessert and dinner pies, where the purchase of any large pie, Valley Rock will donate 50% of the proceeds to the Friends of Harmony Hall.
The Art & Craft Fair is free. Look for Valley Rock's foodie truck and other good things from its farm stand.