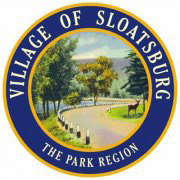 Sloatsburg Traffic Bulletin Update: Due to New York Thruway contractual scheduling, the steel beam abutment work and additional heavy construction activity on Seven Lakes Drive has been postponed until the new year. Sloatsburg Mayor Carl Wright said that other Thruway bridge work will continue at Seven Lakes Drive and NY Thruway crews will be on site to direct traffic as necessary.
Expect normal traffic flow through the area.
The steel beam abutment work on Seven Lakes Drive at Washington Street has been rescheduled for the new year. Information will be posted accordingly.