Valley Rock Inn founder Michael Bruno approached the Sloatsburg Public Library about sponsoring some sort of library fundraiser. Both decided a winter coat drive during the Valley Rock Inn Festival of Lights weekend would be the perfect opportunity to reach a lot of the community.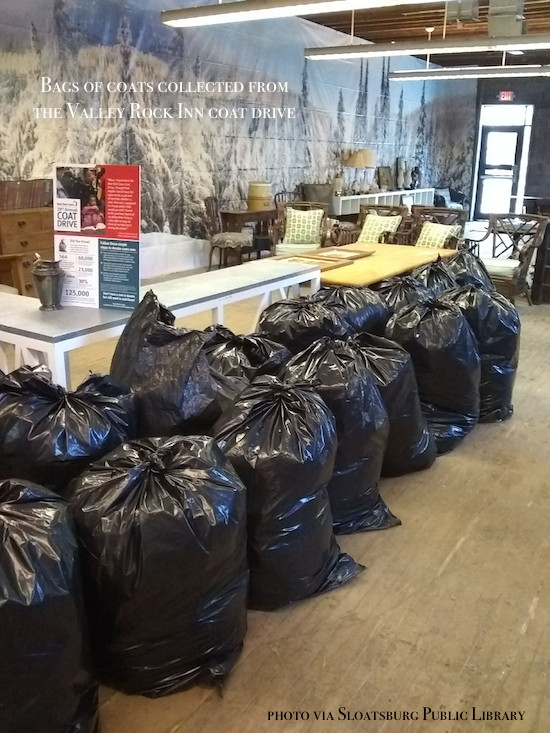 Snow starting falling on December 9, the Saturday of the two-day drive. But people also showed up, turning the Saturday event into a festive community event. Piles warm winter coats were donated, with some 400 plus donated over the two day drive.
"The community was very generous," said Sloatsburg Library Director Annmarie McAnany about the fundraiser. "Michael Bruno approached us because he wanted to do something for the Library and Sloatsburg community. The coat drive was a great idea."
Bruno pledged $20 per donated coat to the Library, with a cap of $5000 dollars. With the huge community turnout and generosity, the Library was able to reach that ceiling donation amount. The Library ended up collecting a total of 418 coats.
Throughout the Saturday and Sunday drive, Library staff stuffed many a winter coat into the large yard bags.
McAnany said that the funds raised through the coat drive will be invested in additional community programs and services for Library patrons.