The effort to head off the 178 mile proposed Pilgrim Pipelines have galvanized New York and New Jersey communities both large and small. Pilgrim Holdings, LLC, a closely held company with institutional back for the pipeline project, is planning to use NYS Thruway right-of-way for 79% of the double pipeline construction. The rest of the land will run through parcels of private and other community property.
There's also the possibility that Pilgrim Holdings will act to use eminent domain to take property relevant to the pipeline's route, which will run from Albany to Linden, NJ.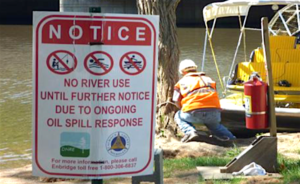 To date, nearly every municipality along the proposed route has expressed either concern with the pipeline or outright opposition.
The New York State Thruway Authority and New York State Department of Environmental Conservation are acting as co-lead agencies on the proposed project, where the pipeline is undergoing an environmental review process.
As #DAPL continues terrorizing N #Dakota, another pipeline is to begin construction in #HudsonValley. #NoPilgrim https://t.co/VCSx8KNZwO

— Jesse Rubin (@JesseJDRubin) November 25, 2016
There will be a public informational and update meeting on Pilgrim Pipelines Tuesday, November 29, for residents of Tuxedo, Sloatsburg, Hillburn, and Harriman. The meeting will take place at the Tuxedo Train Station.
The meeting encourages participation and invites ideas for the on-going environmental scoping responses and actions.