Learn some local history and discover why so many people have such a sweet spot for this Ramapo Mountain area. The Tuxedo Historical Society will present Voices from the Past, on successive Sundays, March 5 and 12. The video series of historical interviews explores local life via interviews with lifelong Tuxedo residents about what it was like in those bygone days.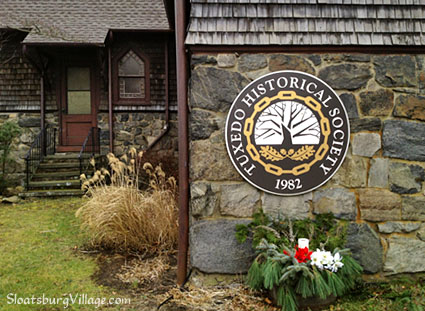 The Sunday, March 5, video interviews begin with Mike Crisci, born in 1906, who was a former Town Supervisor and employee of the Tuxedo Pharmacy. Also, the THS will show an interview with Leslie Davenport, born in 1904, an area a plumber who worked for the TPA.
The Sunday, March 12, interview series will look at John Modder and Mabel Tansey. Modder was born in Tuxedo in 1908, and was the manager for H. O. Penn, a construction equipment sales company — he also served as a Tuxedo judge for 20 years.
Mabel Tansey was born in 1911, lived in Tuxedo Park, was a teacher and guidance counselor for Tuxedo High School, a civic leader, as well as the director of the town recreation program.
The Voices from the Past video interview series takes place on successive weekends: Sunday, March 5 and Sunday, March 12, starting at 3 p.m. and running through 4:30 p.m. Location: Tuxedo Historical Society.