The yellow bus that is the Tuxedo-Harriman shuttle rides again.
Saturday, May 21, it'll be all aboard when the Tuxedo-Shuttle leaves the Tuxedo Train Station around 10:45 a.m. to begin another season of its weekend run around Harriman State Park, where riders will have the opportunity to disembark at the trail head of their choice along the way.
The shuttle is set run Saturday and Sunday, May 21 and 22 (and weekends thereafter), and only costs $5 per ride.
This Saturday's run will also make a special stop at the new Appalachian Mountain Club's Outdoor Center at Breakneck Pond.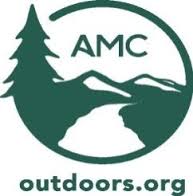 MyHarriman.com has planned a special season kick-off Pop-Up Party at the Tuxedo Train Station, beginning at 5-7 p.m., with a bit of beer and music. Members of the Appalachian Mountain Club will be on hand to talk about the new AMC Harriman initiative.
The Harriman Outdoor Center is under construction and expected to open July 1, 2016. AMC plans for the Harriman Center to offer space for outdoor programs, waterfront access to 64-acre Breakneck Pond, a dining hall, and group meeting space, with accommodations for group and family cabins, and tent platforms.
Buy a shuttle ticket here. Or buy a ticket when you arrive at the Tuxedo Train Station.