There's more going on at Sloatsburg Wine than you might think. The store tucked next to Hayward's Deli on the Route 17 byway through Sloatsburg, NY, is a familiar crossroads for locals.
Now Suffern resident Olga Lukashyk, along with family, including sister Iryna Moskalyk, have taken on the wine and liquor store. Iryna mentioned the interesting changes in Sloatsburg as a catalyst to talk Keith Reardon into selling the store. Many a Sloatsburger has chatted with Keith in the store or while he took a moment out front to watch the street scenes unfold. May his travels treat him well.
Iryna Moskalyk said the store has undergone significant change over the last few months, with upgraded stock, a reorientation of interior space, new paint and shelving, and a new name, Sloatsburg Wine (though the store has plenty of spirits and other liquors available).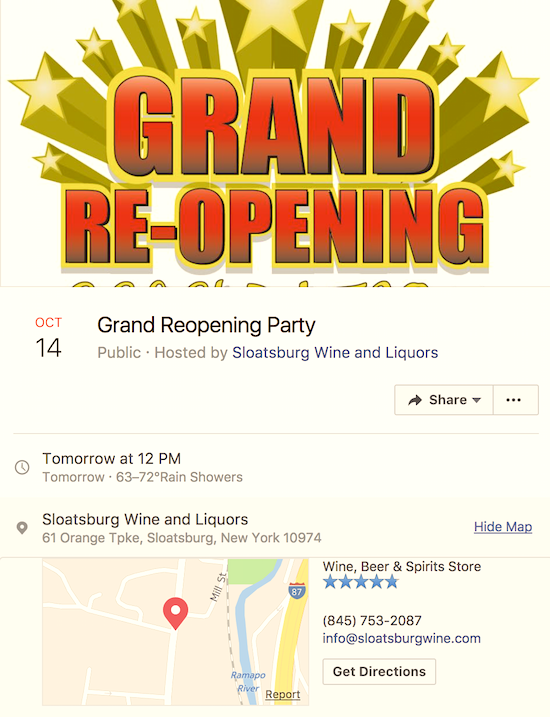 Sloatsburg Wine celebrates its new place and space on Saturday, October 14, with Sloatsburg Mayor Carl Wright doing the ribbon-cutting honors, set for 12 noon. The ceremony will be accompanied by a day of wine tasting and other specials.
Moskalyk cited the many revitalization projects underway in Sloatsburg as incentive to take on the store, saying that as Suffern residents with roots in the area, she and her family believe Sloatsburg Wine will grow and continue to be an important part of the community.
The sisters have also recently joined the Sloatsburg Chamber of Commerce and hope to help create good things in Sloatsburg.