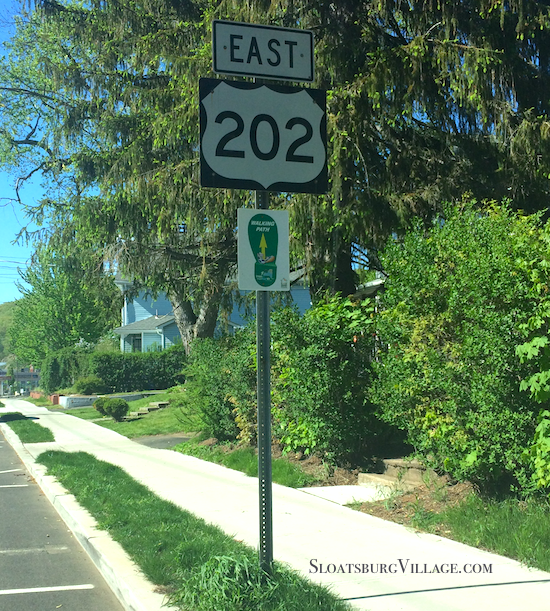 Village of Suffern Mayor Ed Markunas wants to create a communal spirit while making it easier for residents to stay fit. The Village recently collaborated with Good Samaritan Hospital and the Rockland County Health Department to install a marked walking loop around the village downtown area.
The Walking Loop had its ribbon cutting last Wednesday, April 26, with Rockland County Executive Ed Day, RC Department of Health Deputy Commissioner Catherine Johnson Southren, and Good Samaritan Hospital CEO Dr. Mary Leahy all marking the occasion.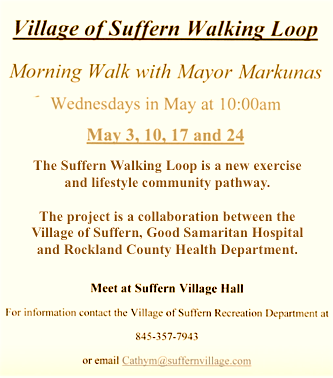 Mayor Markunas will promote the Walking Loop by leading a series of Wednesday in May community walks, beginning this coming Wednesday, May 3, and continuing every Wednesday through the end of the month. The walks begin at 10 a.m. with meet ups at Suffern Village Hall.