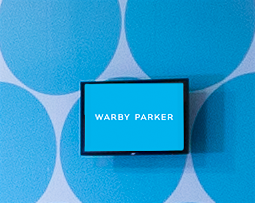 Rockland County, N.Y. — First came the summer 2016 announcement from New York Governor Andrew Cuomo about growing lifestyle company Warby Parker's decision to locate its new optical lab in Rockland County, right down the road from Sloatsburg in part of the Rockland Standard Gears building.
Then came the quick build out of the space, beginning in late fall which involved a complete warehouse conversion and installation of advanced machinery and a state of the art conveyor system.
Most recently employees were recruited, some at a Rockland Community College jobs fair, then hired and trained at WP's Manhattan headquarters. Now the new Warby Parky lab, which occupies a 34,000-square-foot factory and is outfitted for assembling glasses and finishing prescription lenses, opens its doors for business.
The optical lab is an important domestic move by WP that steers it closer to possibly manufacturing its own frames some day right here in the USA.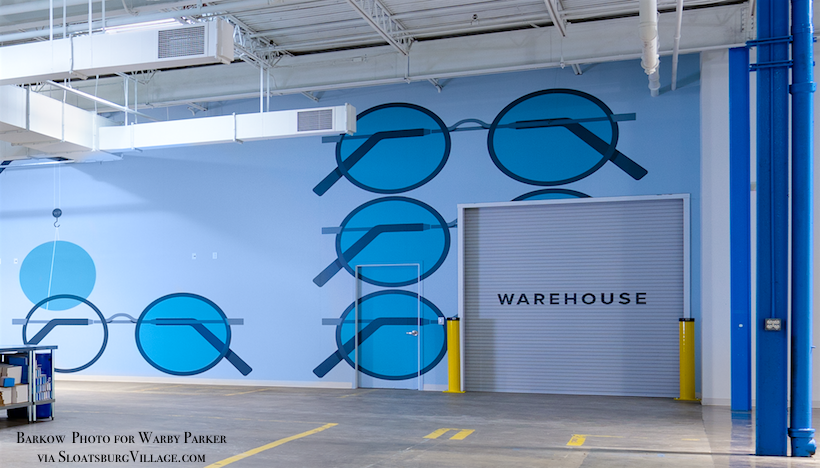 The move is also expected to create some 128 jobs in the area over the next five years.
"Opening our first optical lab represents a significant milestone for both our customers and our team," said Dave Gilboa, Warby Parker co-founder and co-ceo.
"Warby Parker's lens-making facility will usher new economic vitality into Rockland County, creating high-paying, skilled labor jobs and investing millions of dollars in the region," Governor Andrew M. Cuomo said.
The Warby Parker optical lab on Sloatsburg's doorstep opens officially for business on Wednesday, January 11, 2017.
The roadside industrial warehouse space is well-lighted, open and reflects Warby's arty brand and look, with signature blue and a prominent So Nice to See You logo to greet employees and visitors.
The lab's wall also showcases a custom mural by artist Jason Munn that illustrates the entire finishing process.
"We designed the interior to look and feel like any other Warby Parker space, said Warby co-founder and co-ceo Neil Blumenthal. "We're really happy with how our first industrial space turned out."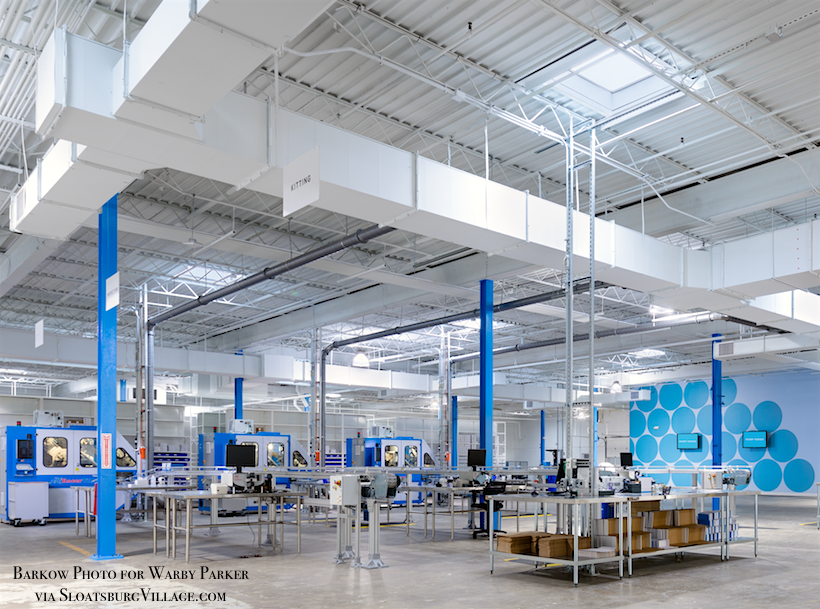 U. S. Senator Chuck Schumer was also sweet on Warby Parker's new Rockland County lab, having worked to help convince the company to keep its business in New York.
"From the day I heard that Warby Parker was looking to locate here in the Hudson Valley, I knew that the world-class workers we have were a perfect match for their needs," said Sen. Schumer.
"Warby Parker has a clear vision to expand their workforce and I couldn't be happier that Rockland County is part of that vision," Sen. Schumer said. "By adding 128 new jobs in the heart and soul of Rockland, it proves how efficient and talented Rockland County workers are."
Checking out our new lab space in Sloatsburg! Excited to see the progress! #TeamWarby pic.twitter.com/3nBOocJFDK

— Susan Lee (@syleegurl) December 8, 2016