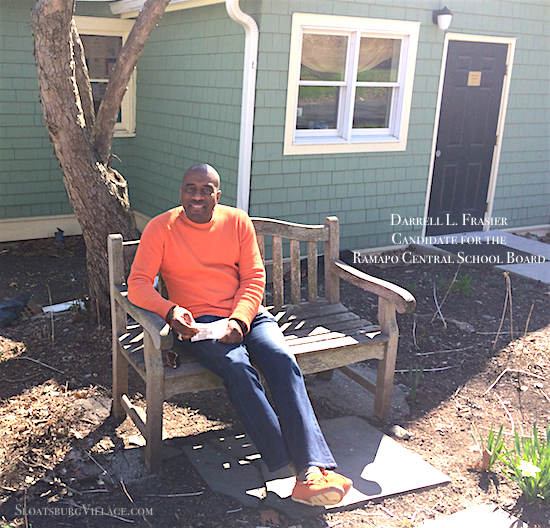 Sloatsburg is one of the anchor communities in the Ramapo Central School District. The community has had a local school since before the Village was incorporated in 1929, with the old Sloatsburg Union Free School established in 1870 in operation until 1943, when the Sloatsburg Elementary School opened in its present location.
Since Thomas Bollatto retired from the School Board several years ago, Sloatsburg has not been represented on the Board of Education.
Darrell L. Frasier hopes to change that on Tuesday, May 16, with his candidacy for school board when Ramapo Central voters go to the polls to vote for the budget, three ballot propositions and two school board seats.
A former Police Officer in North Charleston and Mount Pleasant, SC, Frasier became one of the first Police Officers in South Carolina to become D.A.R.E certified (the Drug Abuse Resistance Education) and also worked as a school system liaison officer.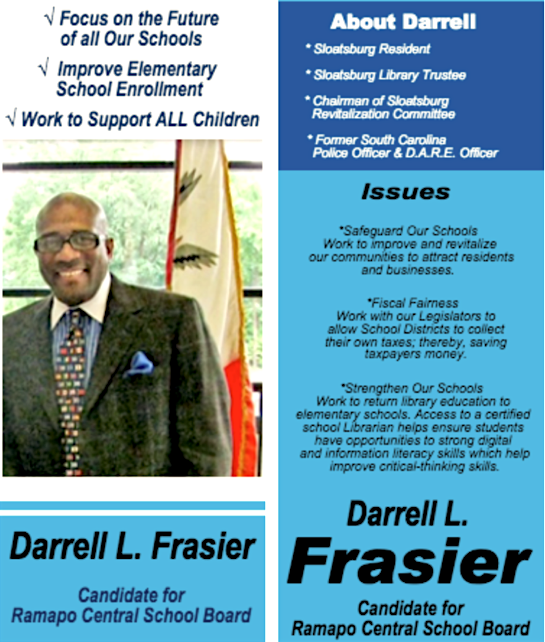 Frasier, A Sloatsburger who is chair of the Sloatsburg Revitalization Committee and an active Trustee of the Sloatsburg Library, said he is excited about the opportunity to serve the larger community. His efforts to help make improvements on Sloatsburg's municipal properties and to revitalize the corridor communities is a good complement to the current direction of the Ramapo Central board Strategic Planning Committee, which is focused on community outreach to improve enrollments.
"Sloatsburg Elementary School is such a vital part of Sloatsburg and Hillburn," said Frasier. "The school is both a beacon that helps draw residents and a center of education and community. A healthy community school is such an important asset, and I'm sure the folks in Suffern, Airmont and Monetebello feel the same about their elementary schools."
Frasier said that Ramapo Central is a very dynamic district, with highly rated schools that offer students every advantage. Selling parents and students on the schools is the easier part, he said. One of the tasks at hand, Frasier said, is to convince people who want to move into the area to live or open a business that all of our communities have bright futures.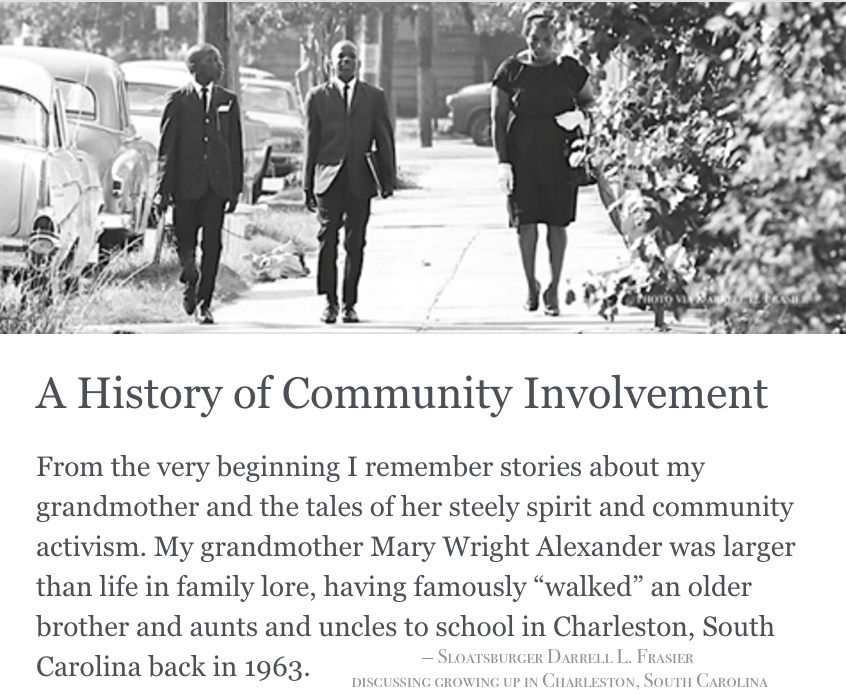 Ramapo Central School District registered voters go to the polls on Tuesday, May 16, from 6 a.m. to 9 p.m. to vote on the 2017-18 budget and for two open school board seats.