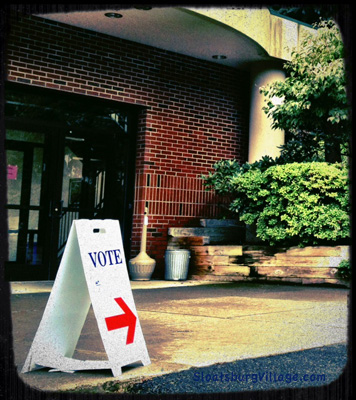 Rockland County voters go to the polls on Tuesday, November 7, with a new Town of Ramapo Supervisor a sure thing. The only question for many is which direction to go and who to elect to the town's top job. But there are other issues at stake outside of supervisor that will impact local residents, including Ramapo Supervisor of Highways and two Sloatsburg Fire Department ballot initiatives.
While Rockland County votes again for a county executive, support for a New York State constitutional convention ballot initiative looks to be sinking in polls.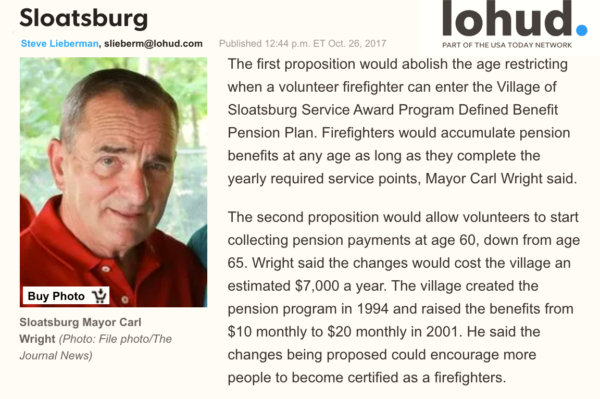 Sloatsburgers have two village wide ballot propositions to decide, both of which deal with the Sloatsburg Fire Departmen and how volunteer firefighters accrue benefits (voters are being asked to either approve or deny the following amendments to municipal benefits):
* Sloatsburg Amendment 1: End age limits on earning volunteer firefighter pension credits
* Sloatsburg Amendment 2: Reduce age to start claiming firefighter pension to 60 from 65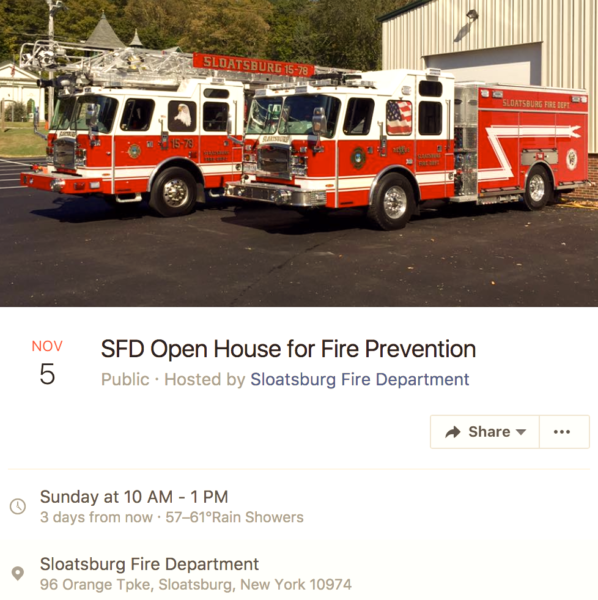 Advocates for the Sloatsburg Fire Department believe the propositions will be good for firefighting recruitment and pose little impact to Sloatsburg taxpayers but would help increase recruitment and retention of active SFD members. According to Lohud, "the changes to involve the age at which volunteer firefighters can qualify for the village's pension plan and when they can start collecting."
With recent investments in a new fire station to house a new ladder truck and the department's successful Triple Wetdown at the end of September, recruitment of interested local firefighters is underway. The Triple Wetdown attracted many Sloatsburgers as well as members of other fire departments from across the county.
Direction of Ramapo Decided at November Polls
With former longtime Supervisor Christopher St. Lawrence due to be sentenced on November 27, the election of a new town supervisor should have major repercussions in town policies and politics.
There are two slates of candidates for supervisor and town council seats competing in Tuesday's election. Lohud's Steve Lieberman broke down the two factions in a recent article:
Promising to change the culture of Ramapo are two slates.
• William Weber, a Republican and certified public accountant, is running for supervisor with Town Board candidates Shani Bechhofer, an educator and an independent, and Grant Valentine, a Democrat and Chestnut Ridge village trustee. Weber has run and lost town contests before, while Bechhofer is making her first run for office. Valentine, retired from state Division of Parole, is a Rockland Community College board member.
• Michael Specht, a Democrat and Ramapo deputy town attorney, is running for supervisor with the "Ramapo 4 All" slate of Councilman Yitzchok Ullman, a businessman, and David Wanounou, who spent a short time on the East Ramapo Board of Education. Specht, a first-time candidate, runs a private law practice. Ullman worked as an administrator for the Monsey Home for Adults, but left to become acting supervisor. Wanounou is an entrepreneur, co-founder of his synagogue, a businessman, and leads several charities.
Specht has spent much of his 20 years with the town advising the zoning board, noting the board members veer from the zoning master plan to accommodate developers and the religious community.
Party abbreviations:
D: Democrat
R: Republican
C: Conservative
I: Independence
G: Green
WF: Working Families
REF: Reform
WEP: Women Equality Party