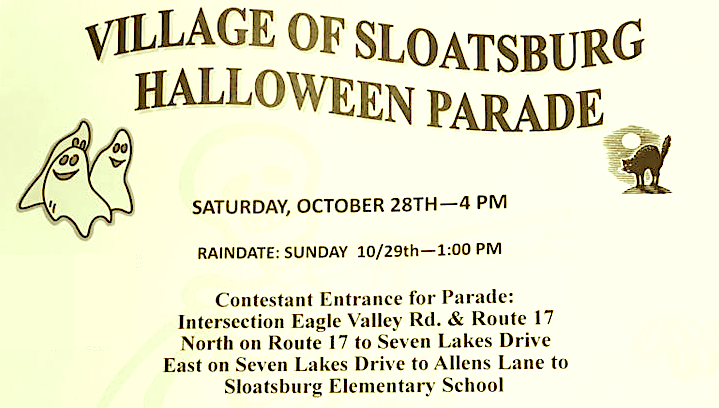 Sloatsburg Elementary School students kicked off a big week Monday that ends with a bang during Saturday's annual Halloween Parade. Mayor Carl Wright and Sloatsburg Revitalization Chair Darrell L. Frasier were on hand Monday morning as students started Red Ribbon Week, part of the school's participation in a drug free message.
Sloatsburg Pirates stand in unity as we commence "Red Ribbon Week." We thank our PTA, families and community members in joining us… pic.twitter.com/rM23pQLxV5

— Joe Lloyd, Ph.D. (@SESPirates) October 23, 2017
"Red-Out" at the Burg as we stand together for Red Ribbon Week…proud of our Pirates! pic.twitter.com/tE2FOBlGgQ

— Joe Lloyd, Ph.D. (@SESPirates) October 23, 2017
Students are also preparing for the annual Sloatsburg Halloween Parade, complete with Poster Painting Day this past Thursday. Pumpkin Decorating for pre-school through 3rd grade students takes place at Sloatsburg Elementary School on Saturday, October 28, from 9 – 11 a.m.
The annual Sloatsburg Halloween Parade begins with a costume contest at 4 p.m. on Saturday at the entrance to the Community Fields at the intersection of Eagle Valley Road and Route 17. The parade kicks off at 5 p.m.