Rockland County recently held an interagency oil train drill, where some 30 county groups participated in a mock train crash disaster. The effort was a direct response to growing concern that the increase in mile long freight trains of Bakken crude oil rolling through Rockland on rail has increased the probability of a spill disaster.
Just Wednesday evening, a CSX freight train carrying some 34 loads of municipal solid waste clipped a tractor trailer truck at the Pineview Road railroad crossing in West Nyack. There was no damage or spilled fuel or cargo in the minor collision which is under investigation.

On Monday, August 10, Kate Hudson from Riverkeeper will present information and the group's position on the proposed Pilgrim Pipeline to the Town Board during the regularly scheduled Town Board meeting at 7 p.m. at Town Hall.
One if by rail, two by if barge, three if by underground tunnel
As many as 30 train loads of Bakken crude oil pass through Rockland on rails each week.
US Congresswoman Nita Lowey, who represents many Lower Hudson Valley communities said, "we can't rely on sheer luck to protect our community" — and has included $350 million in the 2016 transportation spending bill for grade crossing improvements, while also introducing a bill to prohibit rail shipments of the most dangerous crude oil.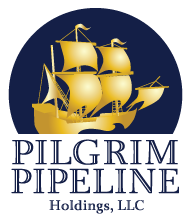 Pilgrim Pipeline Holdings, LLC has proposed to fast track a new 178 mile two-way pipeline that would connect a Linden, NY refinery to Albany's depots, and transport an estimated 400,000 barrels of petroleum products per day, including anything from crude oil originating from the Bakken region to gasoline, diesel and heating oil, and even aviation fuel.
Concurrent to the many voices that call for environmental awareness and for public and private practices of good shepherding of natural resources, the northeast coast of NY/NJ has demonstrated an especially insatiable appetite for the energy elixir, with hundreds of thousands of gallons of Bakken crude traveling every day from depots in Albany and carried down state by barge and rail to the refineries in and around Linden, NJ.
The proposed Pilgrim Pipeline would compete with New York barge and rail petroleum transport business, which itself responds to the demands of the market — ultimately the demand of people. Businesses. Residents. Cars. Boats. Motors. And most anything else petroleum based.
The pipeline would would root New York petroleum infrastructure five feet underground at moment when many believe that the fossil fuel economy is nearing its endgame.
With global glacial melt, methane bubbling up in parts of Alaska and Russian from permafrost melt and other symptoms of mass environmental and climate ill, even Catholic Pope Francis said that "Every effort to protect and improve our world entails profound changes in lifestyles, models of production and consumption, and the established structures of power which today govern societies."
What does a pipeline snaking through NY/NJ hills and valleys have to do with any climate change? Well, many opponents of the pipeline have drawn a line in the sand, answering on a local level the Pope's call for advocacy and change — and have determined to demand a stop to the continuation of an intensive petroleum economy build out in state. Closer to home, the route would represent a potential pollution threat for the Ramapo River Valley, a federal sole-source aquifer that supplies public water supply to more than 2 million people in NY/NJ.
But with the current steady, daily flow of petroleum over land and water that feeds the northeast's way of life, Pilgrim Pipeline believes the petroleum transit pie is big enough (the company cites the flow of 3 billion gallons per year from Albany to NJ) to support a near billion dollar investment to feed an oil appetite into the future.
A real world NIMBY – "Think globally, Act locally" 
While Pilgrim Pipeline proponents have promoted the whole idea of a pipeline as a safe, efficient and environmentally friendly way to transport petroleum, communities along the pipeline route have raised their voices against the project.
Some 50 municipal and county resolutions opposing the project along the PP pathway, citing that the billion dollar project is wrong for the environment and for the Catskills/Ramapo region itself. The collective of community groups working under the Coalition Against Pilgrim Pipeline (CAPP), which includes a Tuxedo-centric chapter, said in a statement: "It's time for us to move our regional economy towards clean energy and a bright future, away from the old, destructive, dying oil economy of the past,"
Meanwhile PP opponents are also pressing to ban dangerous rail cars and barges carrying Bakken Shale crude oil, due to threats to increasingly valuable local rivers and streams that provide drinking water.
Aquifers and waterways that could be impacted by a rail oil spill and are also in the pipeline's pathway include the Rondout, Wallkill, Esopus, Ramapo, and the Hudson River are all threatened by the potential for a massive oil spill.
Pilgrim Pipeline route runs through Tuxedo, skirts Sloatsburg
In the Pilgrim plan, as proposed, one side-by-side pipe would transport crude oil south from Albany, along the the New York State Thruway corridor to Linden, NJ, while the other pipe would transport refined products north back up to Albany. The proposed pipeline would run five feet underground mostly through the Thruway corridor, but also along NY parklands and private land.
The final route has yet to be determined and is currently being shaped by forces pro and con Pilgrim Pipeline.
As proposed, the pipeline route runs through the woodlands, rocks and hills of Tuxedo and Sloatsburg before it doglegs south along the Rockland County/NJ state line.
Locally, the proposed pipeline follows Rt. 17 and the NY Thruway west behind the Duck Cedar Plaza and into Tuxedo, where it skirts St. Mary's Episcopal Church before crossing any number of private properties. Many towns in New Jersey have passed resolutions opposing these pipelines — Pilgrim is negotiating with land owners the Tuxedo route.
On Monday August 10, Kate Hudson from Riverkeeper will present that group's position and views on the Pilgrim Pipeline and its possible impact on the region at the regularly scheduled Tuxedo Town Board meeting at 7 p.m. Riverkeeper works to protect the environmental, recreational and commercial integrity of the Hudson River and its tributaries, and safeguard the drinking water of nine million New York City and Hudson Valley residents. Residents with questions can attend the Tuxedo board informational meeting to ask questions and get updates on the project.