Saturday morning in Sloatsburg started off foggy from unseasonable muggy weather, but a small group of area women were already on their way to Manhattan to merge with others traveling into the city from across the Hudson Valley, and beyond. The first thing people saw upon arriving in the city were others streaming in from subway stops and buses, and plenty of colorful signs on display.
The day in the city turned out to be one for the history books, as similar mass marches of men and women took place across the country.
@womensmarchnyc #womensmarchnyc #womensmarch @wnyc pic.twitter.com/NjFrqvENSB

— Agata (@aerb80) January 21, 2017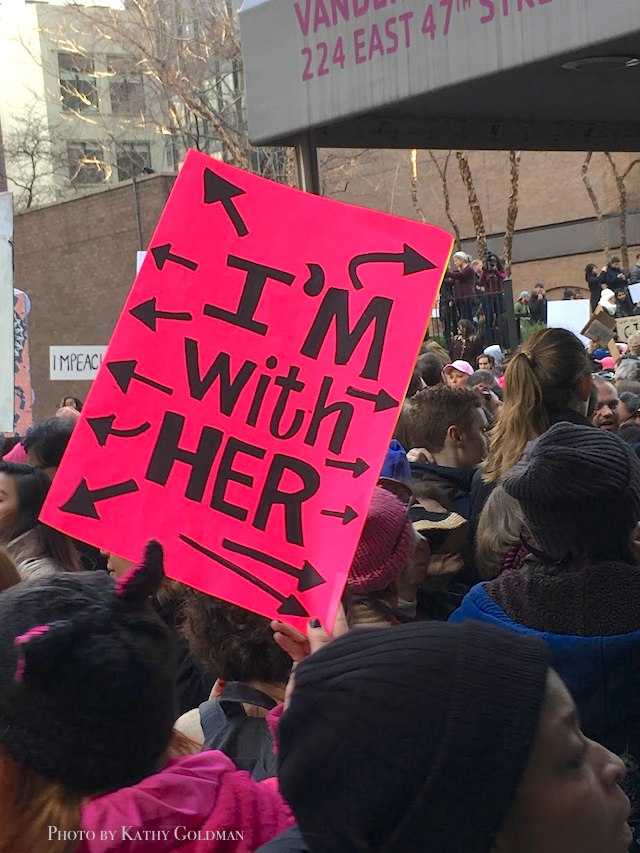 The Women's March that took place Saturday, January 21, in big American cities and quiet small towns alike, from Denver and Los Angeles to Chicago, New York City, Denver, L.A., Seattle, and Washington, D.C., was historical in proportion and represented a mass demonstration of people peaceably assembling for social and economic justice and civil liberty — with many anxious that the country is on the cusp of radical change.
The #WomensMarch was also a display of protest by hundreds of thousands of women who had anticipated and hoped that this January would see the inauguration of the first female U.S. president.
wow pic.twitter.com/fnWAxMSRN6

— William Sweet CFP® (@billsweet) January 21, 2017
USA Today reported that the gathering in Washington D.C. alone was on the scale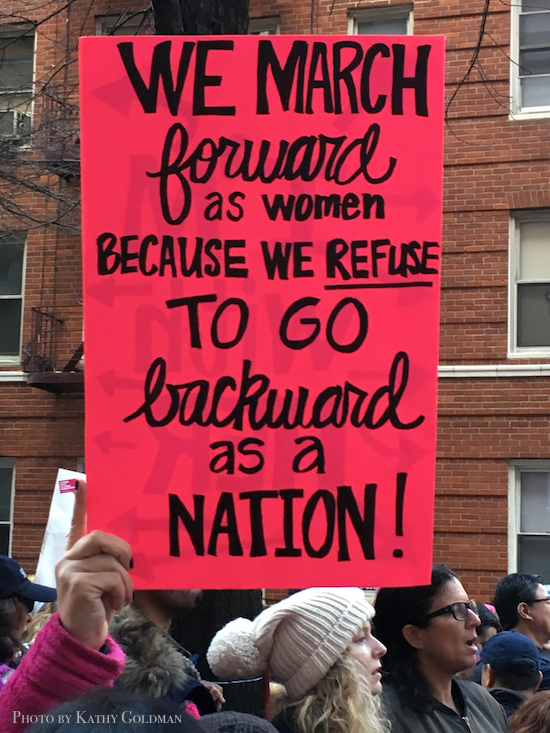 of the 1963 civil rights march and the 1967 anti-Vietnam demonstrations, with more than 500,000 people flooding the National Mall.
"This is an outpouring of energy and true democracy like I have never seen in my very long life," said feminist icon Gloria Steinem in the USA Today report.
Donald Trump tapped into a similar fervor and energy with U.S. heartland voters to capture an electoral college presidential victory, even while losing the popular vote to Hillary Clinton.
Sloatsburg's Kathy Goldman ventured into NYC with a group from Camp Kinderland that included Tuxedo resident Sue Scher, and said that the Manhattan crowds were like "flowing in a peaceful, gentle sea of humanity."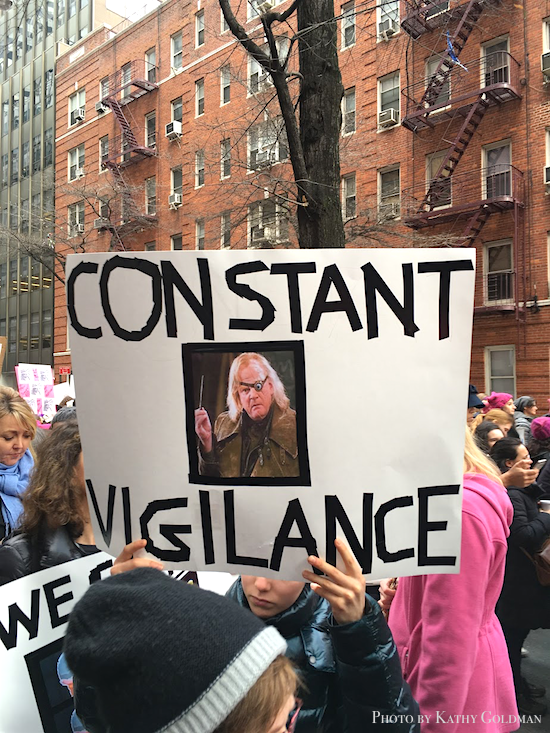 "It was my first march ever and man it was awesome," said Goldman. "I really got a good taste of the positive community of New Yorkers. People were kind, no belligerent idiots, no trashing the streets."
The many colorful signs people created were also part of the Women's March, which also had roots in statements and behavior toward women exhibited by now President Donald Trump during his presidential campaign — some of the behavior goes back years, with perhaps his most infamous incident being the 2005 Billy Bush hot mic braggadocio about what he described as certain perks of celebrity.
Many people who attended Saturday's march were much like Sloatsburg's Goldman, ordinary people who wanted to stand united with others, and in the process put on a display by the popular vote, showing that it also has a voice and is prepared to use it. Only time will tell if the progressive energy on display Saturday can be sustained and impact the lives, and decisions, of heartland voters and political parties.
Rooftop view of the #WomensMarch in D.C. today. pic.twitter.com/ruVp3IzYbF

— DC Maryland Virginia (@DMVFollowers) January 22, 2017
People chanting: "Love not hate, makes America great." #WomensMarchdenver pic.twitter.com/Fukn4pYq1k

— Larry Ryckman (@larryryckman) January 21, 2017
Men chanting "her body, her choice!" and women chanting "my body, my choice" back in front of grand central. #marchon pic.twitter.com/bJ78pKLrdP

— Caro (@socarolinesays) January 21, 2017