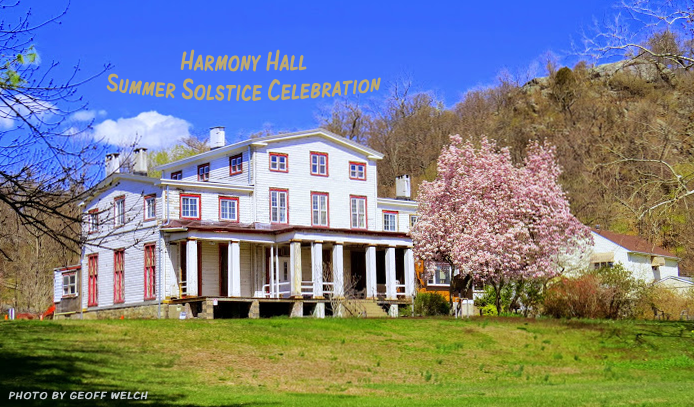 Stop over at Harmony Hall for an afternoon seasonal celebration of summer. The Friends of Harmony Hall and Town of Ramapo sponsor the Saturday, June 17, event — Music for the Summer Solstice. The event is free and open to the public and is set to include a nature walk around the Harmony Hall grounds and peek at the curator's Blunt Mountain Mint plantings — mountain mint is native to the Highlands with a variety growing in the nearby Ramapo Mountains … there's even a report of the Hoary Mountain Mint growing wild up on Torne. The Blunt Mountain Mint in the Curator's garden is on the New York/New Jersey threatened species list.
The afternoon also includes a musical performance and refreshments provided by the Friends of Harmony Hall. Archeologist and legend Ed Lenik will be on hand to receive a Certificate of Appreciation on behalf of his studies on local history and the Ramapoughs.
Enjoy original music by Geoff Welch, who has worked out a few pieces on his new Yamaha Montage Music Synthesizer with some 88 grand piano action keys and other controls to capture expressive sounds. Mr. Welch obviously thinks highly of the instrument.
There could be a probable interlude in celebration of Jasmine the cat who sunned herself for years on the shady grounds of Harmony Hall.
The public is invited to visit Harmony Hall in Sloatsburg, NY, for this free and open Saturday afternoon of music and refreshments.