When:
June 20, 2015 @ 4:45 pm – 7:00 pm
2015-06-20T16:45:00-04:00
2015-06-20T19:00:00-04:00
Where:
Tuxedo Train Station
240 New York 17
Tuxedo Park, NY 10987
USA


At Base Camp Tuxedo's "Speakers and Suds" round 2, special speakers will introduce where to climb in the Powerlinez area of the Ramapo Valley.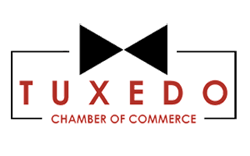 Saturday, June 20, come join the fun and meet fellow outdoor adventurers at the Tuxedo Train Station. Things kick off at around 4:45 p.m.
AMC Climbing Committee Chair Aneta Rogoz and Norm Rasmussen speak. Free craft beer tasting all evening; this time, we'll have an expert on hand to let you know what you're drinking! We've also moved the event to earlier in the Saturday evening, so you can catch the night train back to the city.